In 1996, SHURS established a panel member system COMPASSNET.
From conventional methodologies to modernistic online surveys, various techniques are used to meet clients' needs. Three interview/test rooms are available for immediate implementations of focus group interviews and central location tests.


Focus Group Interview
We will recruit gThose who you exactly want to listen toh by setting up proper target and all kind of screening. And our in-house moderator will draw out bottom-line remarks. The spacious venue allows the use of display racks and display of large-size mock-ups.



Home Use Testing
We are familiar with various means of packaging, addressing and sending sample products. In-house handling of such process allows us to control the quality of the service and to protect our clients' mailing list.



Central Location Test (CLT)
We have the know-how for various product tests, including package test. As we are equipped with the multiple facilities for survey, after conducting the a CLT (hall test), selected respondents can be lead to taking part in the subsequent focus group interview on the same day.



Online Survey
We differentiate ourselves from internet research companies with our flexible and attentive services. Reports on online surveys involving our COMPASSNET respondents come in various forms including findings summary, aggregate analysis, and graphs and charts.


Mail Survey & Door-to-Door Survey
Although it requires time and effort, conventional 'analog' methodologies are still effective especially for sophisticatedly designed research. We have expertise in various forms of survey including mail survey and door-to-door survey.



Product Design & Product Development
Our capabilities for detailed target analysis and creative concept work allow us to assist our clients in designing and developing products, and in devising marketing strategies. We have a proven track record of collaborative projects with design houses.

Two interview rooms and a multi-purpose room, to be used for both CLTs, or hall tests, and interviews, are available.

The rooms are designed to facilitate interviews by creating a comfortable environment for both our clients and survey participants.

Each room are spacious at 35‡u,excluding the adjacent one-way mirror room and the staff room (meeting room).

Shelves commonly used at convenience stores can be equipped to reproduce realistic 'facing' and layout of products for research purposes.
5F Multi-Purpose Room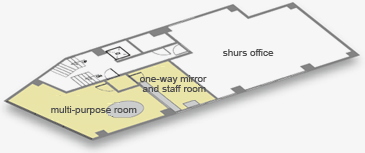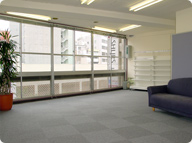 SAISEI BLDG. 4F
1-5-2 GINZA, CHUO-KU, TOKYO JAPAN
zip code@104-0061